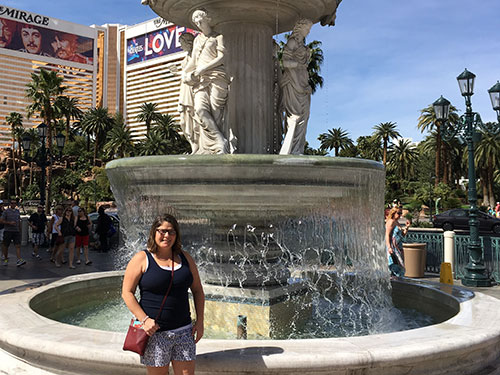 Meet Amy Donaldson:
Traveling with my grandparents as a child to Mount Rushmore and Canada sparked my curiosity and desire to see as much of the world as I can. Exploring new places with my family and friends is one of my life treasures.
I love to help families plan their travels and adventures. Planning their trips and knowing that they are setting off to make amazing memories and explore new places is very exciting to me.
Other than travel, I enjoy cheering my kids on in their sports and activities, cooking and going to the movies!
My Favorite Trips:
Mount Rushmore – with my grandparents
Oahu, Hawaii – For my 10th wedding anniversary
Disney World – 3 visits with our children
Nassau, Bahamas – Visiting Atlantis Resort with my husband
New York City, NY – To see my daughter sing at Carnegie Hall
Places I have traveled:
Last year was an amazing year filled with travels to Chicago, New York City and a wonderful driving trip with my husband to celebrate our 20th wedding anniversary. We traveled from Ohio to Orlando, FL to New Orleans, LA to Houston, TX and back to Ohio.
I have traveled to the Bahamas, Canada, and 19 states in the US.
My Bucket List:
Mediterranean Cruise
New Zealand & Australia
Bora Bora
Road trip down Route 66
Austria & Germany
Contact Amy: amy@grandviewtravel.com