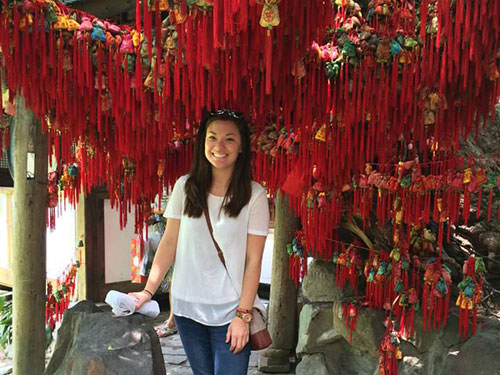 Meet Hannah McCarty:
I have been traveling throughout the U.S. with my family since about age 6. These trips sparked my interest in exploring new places and experiencing new adventures.
While getting my degree in Communication at Ohio State, I jumped at the chance to study abroad in China for a month. My time in China in 2014 was my first international travel, and was life changing. I found my passion for learning about diverse cultures first hand, and have been craving that ever since.
Also while at Ohio State, I led a group of peers on a service trip to various parts of Belize. In Belize I got to exercise my adventurous side by cliff jumping, cave diving, snorkeling with sting rays and shark rays and much more.
Other than travel, my interests include reading, being a local foodie, and a huge Buckeye football fan.
My Favorite Trips:
Swimming with wild dolphins in Hawai'i
Hiking up the giant Leshan Buddha in Sichuan, China
Relaxing on the beaches in Jamaica and Riviera Maya, Mexico
Staying at the brand new Secrets Cap Cana in the Dominican Republic
My Travel Bucket List:
Bali, Thailand, Europe, tracing my ancestry in Japan
Contact Hannah: hmccarty@grandviewtravel.com