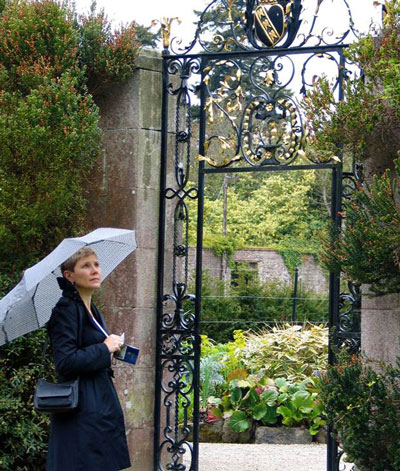 Meet Susan Heitkamp
My travels began at about six weeks of age, and I've been on the move ever since. As a child that mostly meant camping or visiting relatives from Colorado to Washington D.C. More recently, I've traveled across the country assisting in the organization of training conferences for the American Cancer Society. I was also fortunate enough to explore a number of destinations with my husband and family which culminated in a four-month trip to France and Great Britain in 2012. My primary interests (other than travel) are genealogy, reading, cooking/eating and gardening. Those interests are typically reflected in our travel experiences.
Working at Grandview Travel allows me to more fully optimize my organizational and research skills, knowledge base and travel experience to help you achieve your travel dreams.
My Specializations
Now serving as a Certified River Cruise Specialist for Uniworld, AmaWaterways, Avalon Cruises and Viking. In addition, I am now specializing in FITs (fully independent tours) and luxury travel experiences.
Destinations of deepest knowledge include France, Great Britain, Italy, and locations throughout the U.S., western Europe, Caribbean and Central America. I especially enjoy guiding first-timers through new "foreign" destinations as part of a tour group or independently. I love helping others overcome their hesitation and help plan experiences meaningful to them, whether that means heritage travel based on the family tree, exceptional culinary experiences, wine tasting/distillery tours, or the opportunity to trace Ernest Hemingway's "Moveable Feast" in Paris, or experience Diane Lane/Frances Mayes' time "Under the Tuscan Sun".
Whether celebrating a milestone event or taking that long-awaited trip to see the Eiffel Tower, I would be delighted to help you through the planning process and make that dream a reality.
Places I have Traveled
2015 included visits to the Netherlands, Switzerland, Germany, France and Italy. I also had an opportunity to explore locations throughout Panama including Bocas del Toro, Boquete and Panama City. As always, those travels were enriched by the people I was lucky enough to meet.
All of last year's trips included site inspections at hotels and exploring new options to enhance our clients' experiences while traveling.
France, Italy, Germany, England, Scotland, Ireland, Sweden, Denmark, Czech Republic, Slovakia, Austria, Romania, Hungary, Croatia, Serbia, and Bulgaria
Nevis, Mexico, St. John USVI, Canada
Multiple locations in 25+ states with in-depth knowledge of Michigan, Chicago, Washington DC and more
My Travel Bucket List
"I haven't been everywhere, but it's on my list." – Susan Sontag
That really sums it up, but right now destinations on the list include:
Machu Picchu
Europe – always more to see and experience
Turkey, Greece, Morocco
St. Petersburg
Norway
Australia & New Zealand
San Francisco & Napa Valley
Alaska
US National Parks
Canada's cross-country train trip
Quebec
Mexico's Copper Canyon
Contact Susan: susan@grandviewtravel.com